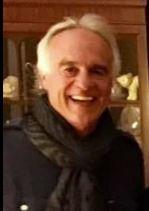 On the eve of what would have been Mr. Rogers' birthday, we celebrate a man who many have named "The Mr. Rogers of the Business World."  Gary Saint-Denis co-founded the wildly successful 1-800-Dentist with Fred Joyal. Their intention was to create a happy place that people wanted to go to every day, that also created abundance for all who worked there.  He leads with love and kindness wherever he goes but he has proven that leading with his heart also happens to be good business.
Gary shares his wisdom to help us navigate the troubling quarantini days, as well as tips for parenting, relationships, and entrepreneurship.
Links to mentions in this episode:
Thrive Global Article "WWMRD: What Would Mr. Rogers Do in these Isolation-Inducing Times" featuring Fr. Richard Hendrick Poem "Lockdown"
Join the free Master John Douglas teleseminar (no pre-registration needed) on Saturday, March 21st at 6p PT/9p ET by clicking: masterangels.org/live